The British Screenwriters' Awards 2018
The Fifth British Screenwriters' Awards was a spectacular and celebratory evening hosted Aiden Goatley. The awards were individually presented by special guests and the ceremony was hosted by the fabulous and Betty Denville. The voice overs for the awards videos were performed by Kat Rose Martin adding a delicious regional accent to the proceedings.
Outstanding Newcomer for British Feature Film Writing
Loving Vincent by Dorota Kobiela / Hugh Welchman / Jacek Dehnel

Beast by Michael Pearce

The Ritual by Joe Barton (Based on the novel by Adam Nevill)
Dark River by Clio Barnard (Based in part on the novel by Rose Tremain)


God's Own Country by Francis Lee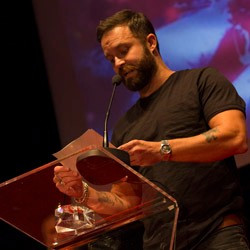 Best British Feature Film Writing
Darkest Hour by Anthony McCarten

The Death of Stalin by The Writing Team

Lady Macbeth by Alice Birch (Based on Lady Macbeth of Mtsensk by Nikolai Leskov)

Three Billboards Outside Ebbing, Missouri by Martin McDonagh

I Am Not A Witch by Rungano Nyoni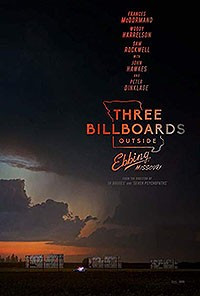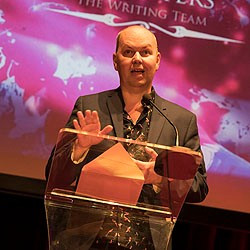 Best British Children's Television
Creeped Out by Bede Blake / Robert Butler / Denis McGrath

So Awkward by The Writing Team

Like Me by Adam Tyler / Bob Ayres / Toby Lloyd

Class Dismissed by The Writing Team

Go Jetters by The Writing Team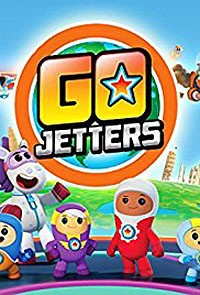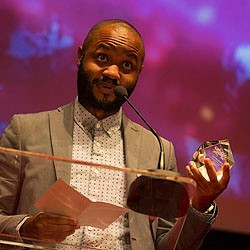 Outstanding Newcomer for British Television Writing
The End of The Fucking World by Charlie Covell (Based on the Comic book by Charles S. Forsman)

Murdered for Being Different by Nick Leather

Save Me by Daniel Fajemisin-Duncan / Marlon Smith / Lennie James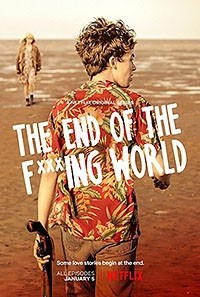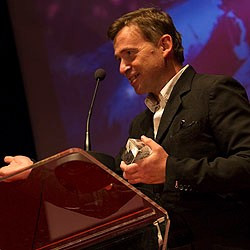 Best British TV Drama Writing
Liar by Harry Williams / Jack Williams

Our Girl by Tony Grounds / Loren Mclaughlan / Amy Roberts

The State by Peter Kosminsky

Broken by Jimmy McGovern / Shaun Duggan / Colette Kane / Nick Leather

Patrick Melrose by Edward St. Aubyn / David Nicholls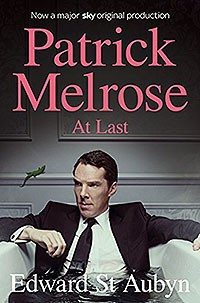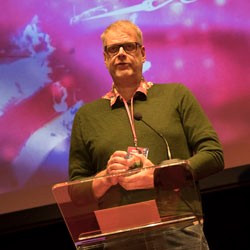 Best Crime Writing on Television
Marcella by Hans Rosenfeldt

McMafia by The Writing Team

Kiri by Jack Thorne / Rachel De-Lahay

Top of the Lake by Jane Campion / Gerard Lee

Collateral by David Hare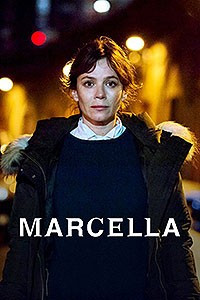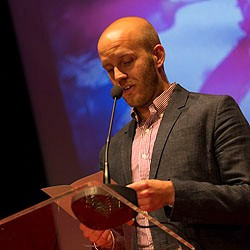 Best Comedy Writing on Television
Famalam by Tom Marshall / Akemnji Ndifornyen

Timewasters by Daniel Lawrence Taylor / Barunka O'Shaughnessy

Derry Girls by Lisa McGee

Sick Note by Nat Saunders / James Serafinowicz

Motherland by The Writing Team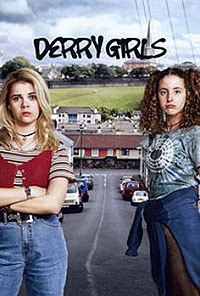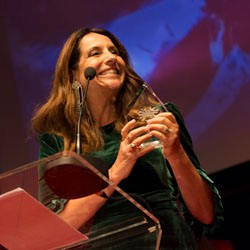 The Fucking Awesome Fitzmaurice Award
Justine Heart and Charlotte Macleod accepted the award for

Lucy Scher



More about the Fitzmaurice Award HERE.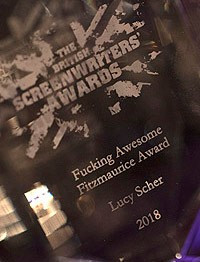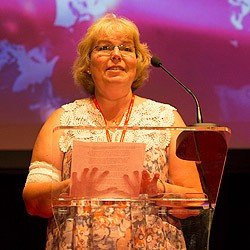 Impact50 Best Film Awards
'Equal', written by Ben Lacey, produced by Isos

'Leargaidh', written by Matt George Lovett, produced by Meshes Films LLP

'White Liar', written by Ben Mole, Produced by Core Films

'In Vino Veritas', written by Kim Wheeler, Produced by Flickering Wick

'Music to Die For', written by Dee Chilton, produced by Natasha Marburger Productions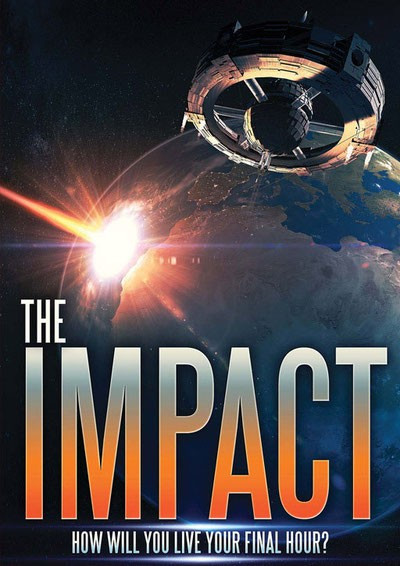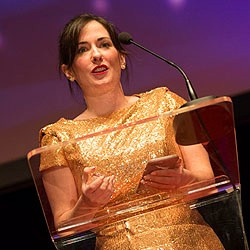 Maximum Impact50 Best Film Awards
'Francis of Fell End Farm', written by Milethia Thomas, produced by LTBL Productions

'T-Minus' written by Carolyn Goodyear, produced by Adrian G. De la Pena

'The Travelers' written by Matt Giannini, produced by Silverbird Productions Ltd